T R I T O N N E W S L E T T E R # 25
SEPTEMBER 2000
FROM THE COMMITTEE
As of 8 September, only 26 have signed up for the BEER CHILI FEST. Can't believe you guys would pass up a FREE BEE! Guess it's cause you're gettin' old. If you want to attend but haven't signed up, let me know ASAP.
TRITON REUNIONS are for ALL Triton sailors. Some of you seem to be under the impression that they are only for those who made the circumnavigation. NOT TRUE. They are for everyone who served on the 586. Get involved: submit your best sea story, send information about yourself you'd like to share - and remember - there's a big 500 dollar bill just waiting for the best input (OH YEAH...) We would especially like to hear from some of you kids in the 50 to 60 year age group.
Harry Hampson is still working hard to get us a 688 Class Attack Boat tour. We tried the front door, now we're going around the back. Harry has arranged for Captain George Manaskie (COMSUBRONFOUR) to be the principle speaker at our reunion. Should be a great message.
We will have a Business Meeting on Saturday, 7 October during the reunion. It's very important that all hands attend if possible. The meeting will determine the future of Triton reunions. At the conclusion of the Business Meeting, Garry Gray will tell us about the construction of the fabulous Triton model that is our Reunion Raffle 1st Prize. He'll also discuss the Triton Website. The Business Meeting will be in the Best Western Dining Room.
RAFFLE REPORT



We have received the 56" model of USS TRITON (SSRN586) fabricated by Garry Gray and it's a beauty! We've had it encased in 1/4" plate glass. It looks so good it almost makes me want to go back to sea (ALMOST). We think it would be appropriate if the Reunion Raffle First Prize winner would donate this beautiful model to the Submarine Force Museum and Library when he goes on Eternal Patrol.
TRITON 2000 REUNION REGISTRATION FORM
As of 10 September, 150 have registered for the Triton Reunion on 6 - 8 October in Mystic. If you haven't sent in your Registration Form yet, you need to do it NOW! If you're looking at this Newsletter on the Triton Website, the Form can be accessed on the Home Page by clicking on "Triton 2000 Reunion Registration Form." Please - bear a hand, fill out the form and send it to Ralph Kennedy with your check ASAP.
IN REMEMBRANCE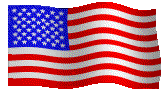 FRED ROTGERS ENC (SS) USN (RET) reported aboard Triton on 1 February 1959. He was a Plankowner and made the circumnavigation. He made several war patrols during WWII. Fred died of a heart attack following complications after an abdominal aneurysm operation on 1 July 2000.
ERNEST M. STARKY SKC (SS) USN (RET) reported aboard Triton as an SK2 on 17 August 1961 and served in the Supply Department. Ernie died of cancer on 10 July 2000 after a gallant battle.
ROBERT N. PETTIT MM2 (SS) USN reported aboard Triton on 19 April 1964 and served in the Auxiliary Division. Bob's wife Sally reports that he died from injuries in a motorcycle accident on 28 October 1968 while stationed in Orlando, FL. Sally would like Bob's shipmates to contact her at sapettit@aol.com or Sally Pettit, 631 Crawford Avenue, Augusta, GA 30904.
VONNIE DALE ESTEP LCDR USN (RET) reported aboard Triton as a Lieutenant on 21 September 1962 and served in the Operations Department. He was detached from Triton in 1964. Dale passed away on 5 August 2000 due to complications from a broken hip.
ADRIAN D. GLADD reported aboard Triton as an HM1 (SS). He passed away 12 September 1999 from a blood clot following an aneurysm. Adrian was 70 years old.
MICHAEL SMALET passed away several years ago, we are told by relatives. Mike was a Geophysicist who worked for the Navy Hydrographic Office during the circumnavigation.
PAUL W. RUENZEL SN passed away 19 June 2000 from a fall and blow to the head. Paul was 60 years old.
ROY HAMMARSTROM ENCS (SS) USN (RET) reported aboard Triton as an ENC on 11 May 1960 and served in the Machinery Division through August 1962. Hammar passed away 11 August 2000 of Mesothelioma caused by asbestos.
DONALD (MICKEY) DALTON reported aboard Triton as a RMC on 3 August 1967 and was a member of the Decommissioning Crew. Mickey's date of death is unknown.
GEORGE WARLOW IC2 reported aboard Triton 15 May 1964. He served in the Electrical Division. George's date of passing is unknown.
THE BINNACLE LIST
CURTIS (TEX) BEACHAM is fighting Parkinson's Disease.
JOE FLASCO recently had surgery on his right leg for Peripheral Vascular Disease.
EARL BRUCH is considering a hip replacement.
HOSIE WASHINGTON is fighting Diabetes.
Keep these shipmates in your prayers. And consider sending one or two of them a card.

ADDRESS CHANGES & ADDITIONS

Richard N. Peterson - zip code is now 17959-2153
Florence Marshall - 232 Browning Road, Norwich, CT 06306
Brian L. Grieser - PO Box 751074, Petaluma, CA 94975
James W. Rundell - 9784 Walnut Creek Road, Forestville, NY 14062
Elaine Mumford - PO Box 53, Forestdale, VT 05745
Bernard E. Pile - 2080 S. Ironwood Drive #165, Apache Junction, AZ 85220
WELCOME ABOARD
BRIAN L. GRIESER reported aboard Triton as an ETRSN on 25 October 1961. He served in the Operations Department.
JAMES W. RUNDELL reported aboard Triton as a YN3 on 25 April 1963 and served in the Executive Department.
TRITONITE CAPERS
I stand corrected. Will Adams is 77 and still hitting the ski slopes, feet first I hope. He figures on giving it up in a couple of years, free or not. He also does a bit of dog sledding. I wonder if he's thinking of entering the IDITAROD race which runs from Anchorage to Nome, Alaska. The Moose Dropping contest in Talkeetna, AK is easier, Will...
Did you know that Hosie Washington was on TUSK when she rescued the crew of COCHINO after a disastrous battery explosion and fire in the North Atlantic during the Cold War? COCHINO was lost after her crew was rescued.
As you probably know, Triton is in the Puget Sound Naval Shipyard waiting to be scrapped. Tom Thamm made a max effort to obtain artifacts from Triton for distribution to the crew at the reunion. Unfortunately, Navy policy wouldn't allow it. Damn shame, too: all that good stuff is going to be thrown away (or taken by people with no connection to Triton.)
Brian Greiser
tells us that while serving on Triton, he never visited a foreign port. However, he was one of four who got to row ashore to Long Island while the boat was conducting sound trials. Being from the West Coast, Brian got the impression it was a foreign port, what with some heavy drinking and that Long Island accent!
Dick Peterson
recently made a tour of the Smithsonian exhibit, "Submarines in the Cold War," a super display. Dick says once you've seen the exhibit, you're practically qualified for submarines (ALMOST.) Dick is trying to talk Larry Hankins into buying a computer. Get in the pool, Larry!
Thanks to Jim Schwartz, Triton's Web Master Garry Gray will be attending the reunion. Jim has a few good friends at United Airlines. Thanks, Jim.
Speaking of Garry Gray, he'll be rooming with Stu MacGregor at the Best Western. After the reunion, Garry will be staying with Ed and Maxine Hadley at their Bozrah House B&B. Our thanks to Mac and Ed and Maxine.
Joe Flasco
has surrendered and has bought a computer! Now all Joe has to do is get his grand children to show him how it works! The Master of Lead Sandwiches should have no problem. (Nuke thing.)
Willie Williams
has retired (almost, he says) and Harry Hampson is retiring shortly. Due to Harry's lengthy government service (only 54 years or so), the Navy is thinking about giving him the Norfolk Naval Base as a going away present.
Ralph Kennedy's
Transport & Slot Machine Service will pick up Garry Gray at the TF Greene airport. Garry says he will not bring his pet croc on this trip. Maybe next time, mates. Crickey, wouldn't it be a gobsmack if he did!
EMAIL HOT POOP
There are now 140 email addresses in the Triton Email Directory. To serve those in the Directory and to save mailing costs, this Triton Newsletter will be posted on the Triton Website. Those who are not on the internet and who have made their $10 contribution to the Triton Fund will receive this Newsletter by regular mail.
That completes the Triton Newsletter for this time, sailors. The TRITON REUNION AGENDA can be accessed by clicking here. Remember to bring it to the Reunion. Hope you and yours had a great summer. If you haven't done it yet, remember to send in your Triton 2000 Reunion Registration Form! See you in Mystic.
Ralph